Waterfowl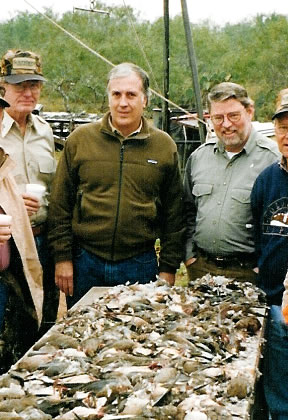 Located at the end of the central waterfowl flyway in Winnie, Texas, just 30 minutes East of Houston, Texas Guides waterfowl outfitters offer some of the finest waterfowl hunting over marsh ponds, grain fields and reservoirs. From early season teal in September to late season goose hunting that runs through January, you will enjoy some of the finest duck and goose hunting anywhere in the state.
Texas guides offers duck hunts from comfortable blinds and goose hunting from large spreads in fresh cut grain fields. Comfortable lodging is available, guides and dogs are included and bird processing is available on site.
For pricing and packages click here.